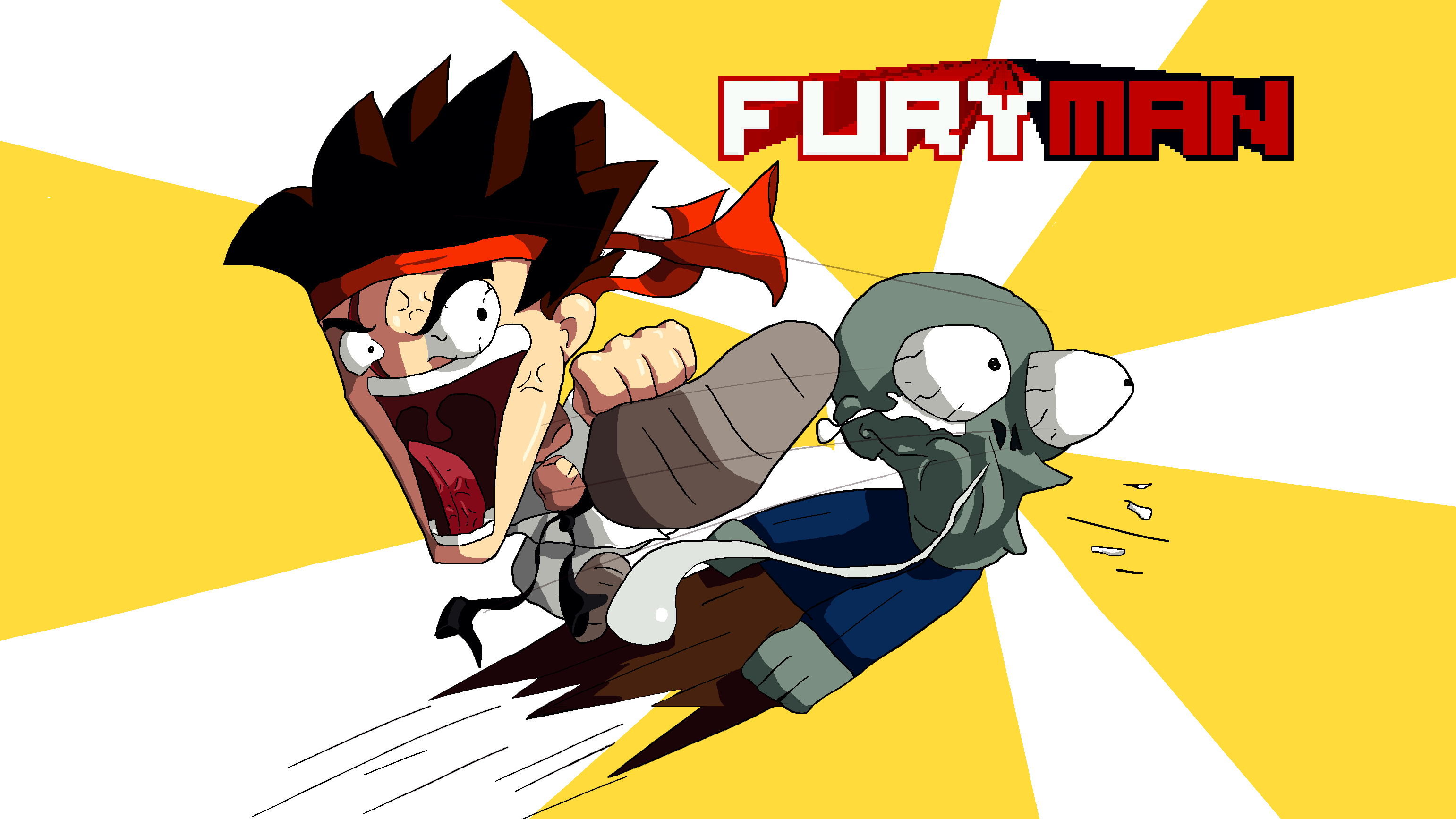 Furyman - The dragon warrior
Save the planet from the evil, and prepare to be the best warrior of the world!

Furyman is a simple arcade game where you need to defeat the highest possible amount of opponents located in two different lanes. Each control button is connected to a corresponding lane. Making a mistake results in a loss of a life. Rapidly defeating enemies gives you the ability to achieve a temporary fury mode where the player becomes untouchable. Every third fury mode initiation gives the player a bonus life. Combo mode keeps up with the pace at which the player defeats the opponents. It is required to increase the amount of brain and coin drops from the enemies, which in turn make it easier to unlock additional content for the game. General score of the game together with the combo counter influences the amount of experience gained and consequently how fast our hero will achieve another level. The player can choose to take part in the exams with every new level, which means accomplishing certain consecutive tasks related to a particular score or combo threshold. Reward for a successful exam is a new belt. You can pay to repeat a failed exam using coins.


-4 different locations
-8 playable characters
-10 different enemies
-Exams!
Available on